Holistic Health Centre (HHC)
The world was fast awakening to the need of a holistic response to health. MMS moving with the times, began holistic health in Pune in 1980 with the spreading of awareness of holistic health and its practices, through workshops held in many areas in India. In 1997 we began a Holistic Health Centre in Pune for training and healing with alternative systems of medicine, and our hospitals, and other involvements too gradually incorporated holistic health facilities as part of their treatment.

It is an approach towards integration of the body, mind, spirit and emotions, raising consciousness to understand prenatal psychology—how the mother's emotions are picked up and affect the foetus—to explore our inner space. We deal with how healing takes place in a person and ways to bring about harmony and balance within ourselves and in the context of our ecological and cosmic interconnections. Holistic health is a positive way to dynamic, ever expanding, self-motivated experience towards achieving a purposeful and vibrant life style.

And so our Holistic Health Center, with its training programs, clinic and outreach, strives to focus on healing and wellness in its fullest sense for ourselves and others.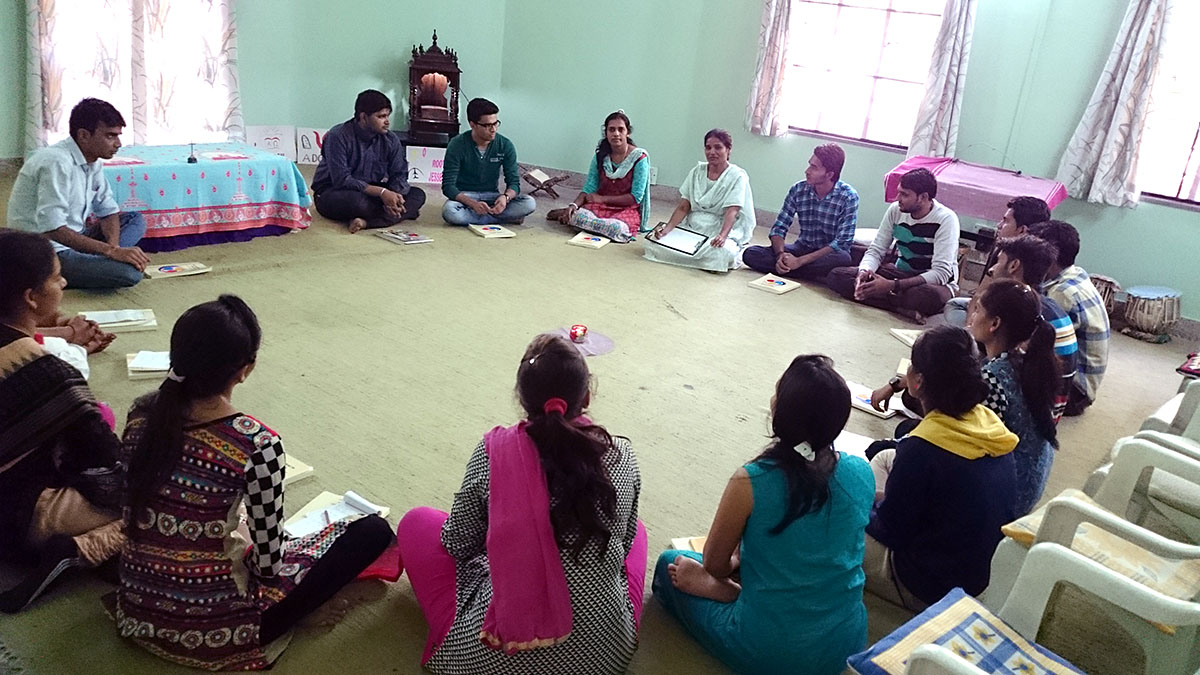 Basic Holistic Health course- Participants share their reflections on meaning of life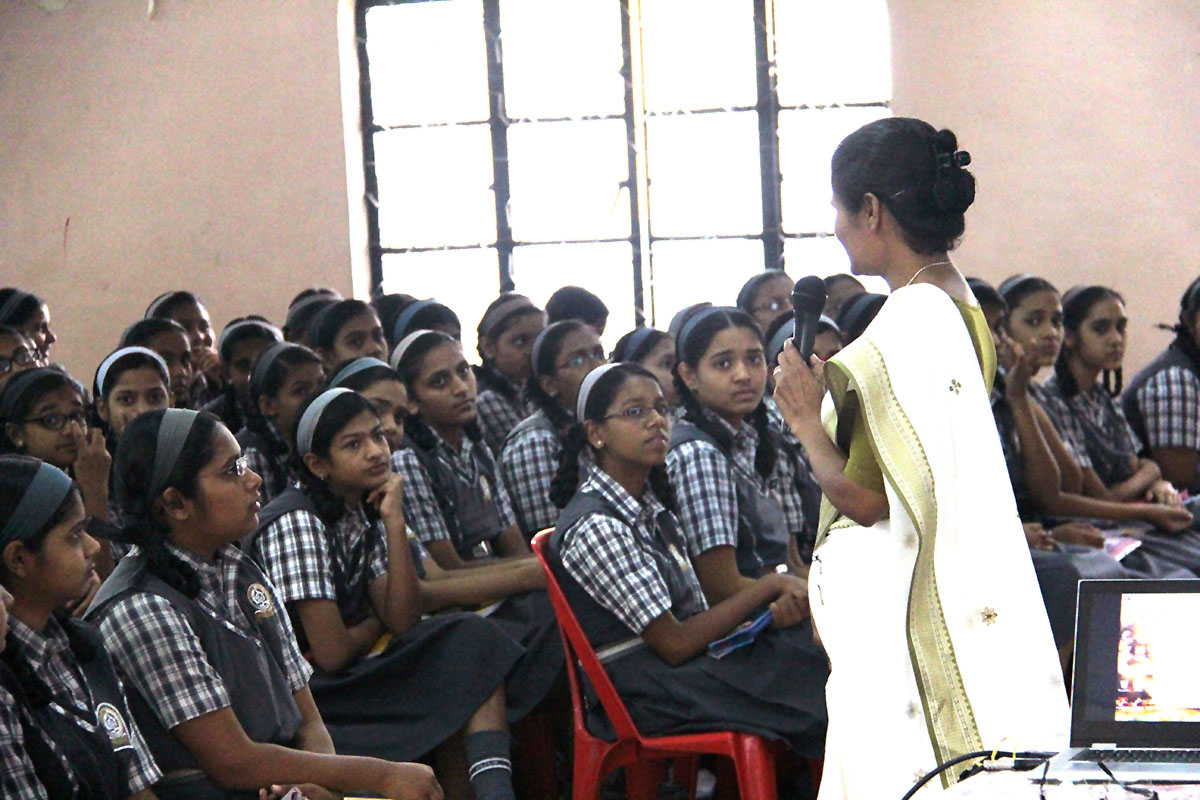 Teaching the shool children about Holistic Health

However, we began to realize with the rest of the world that a holistic thrust requires a healthy earth and therefore earth healing is integral to peoples' health. All modalities of treatment may be used in Holistic Health, but the key is to use them appropriately and responsibly. Assuming responsibility for one's health is the ultimate goal of Holistic Health. Yet in too many areas of the world where unjust systems and structures make people poor, they also prevent them from making choices for health. And therefore the ever widening meaning of connecting and working with others, the Earth and the whole interdependent community of life has become our context for mission.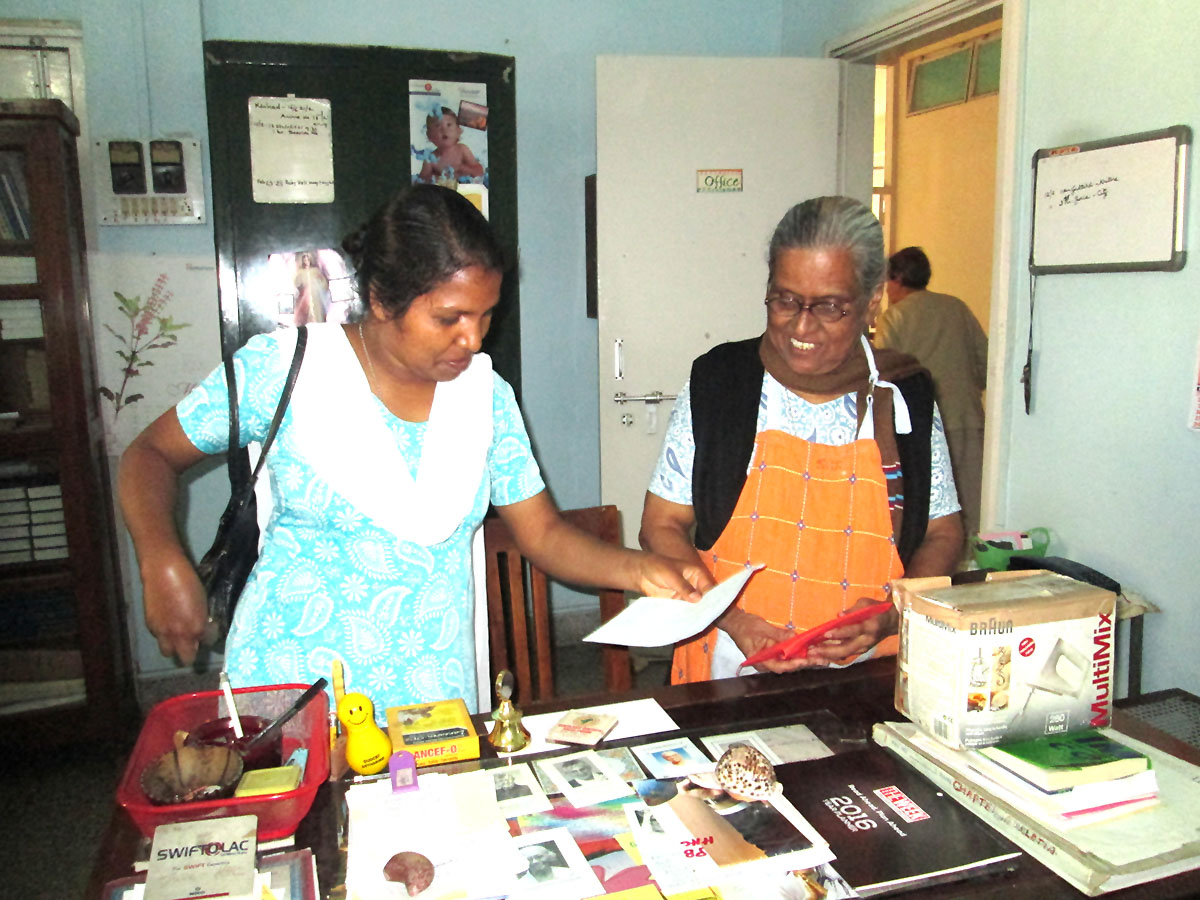 Srs. Kritina and Josephine planning the menu for a nutritious meal in Holistic Health center Pune