There was a center for inter-religious dialogue in Snehasadan, a Jesuit house in Pune. From this evolved the Investment in Man Trust (IIMT) which wanted to extend this dialogue to the social level and so began Phulgaon, with the aim of development through education. Initially IIMT had a home for children on the model of S.O.S. village, a technical school for young men and several kindergartens in villages.
In 1980 one of the key trustees of IIMT, Dr. Apte requested a MMS to help them to start some activity for women. In 1990 an MMS, after an informal survey of needs of women in Phulgaon and nearby villages decided to start some activities to help battered women and school drop outs to gain self-esteem and self-confidence. A center was started, called ISHWARI.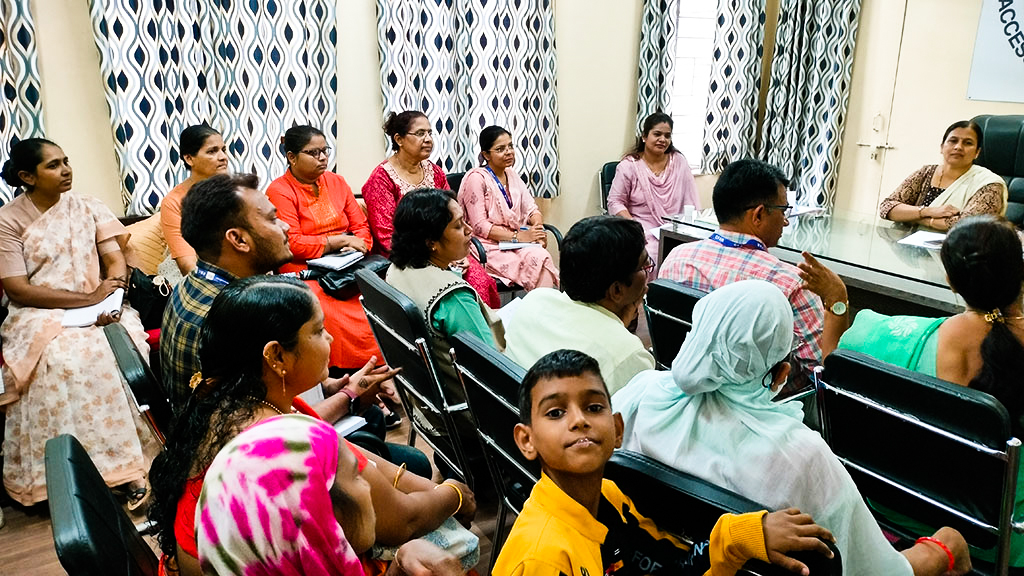 After almost 22 years the goal remains the same but it is enfleshed with three main activities, namely a) education – training programs at our Ishwari center and in three different villages conducted by our ex-students. b) production activities managed by our staff trained at Ishwari. c) health and health education which includes, allopathy, naturopathy, environment, sanitation. Our former students and others in need of work have been creatively involved in our production units as "on the job" students. Within a year they grow in maturity, self confidence and self reliance, which improve their marriage prospects as well as prepare them to run a home. The Soroptomist, an international organization of professional medical women have greatly helped in the area of health. Our students and staff participate in weekly clinics, health camps and other health education activities.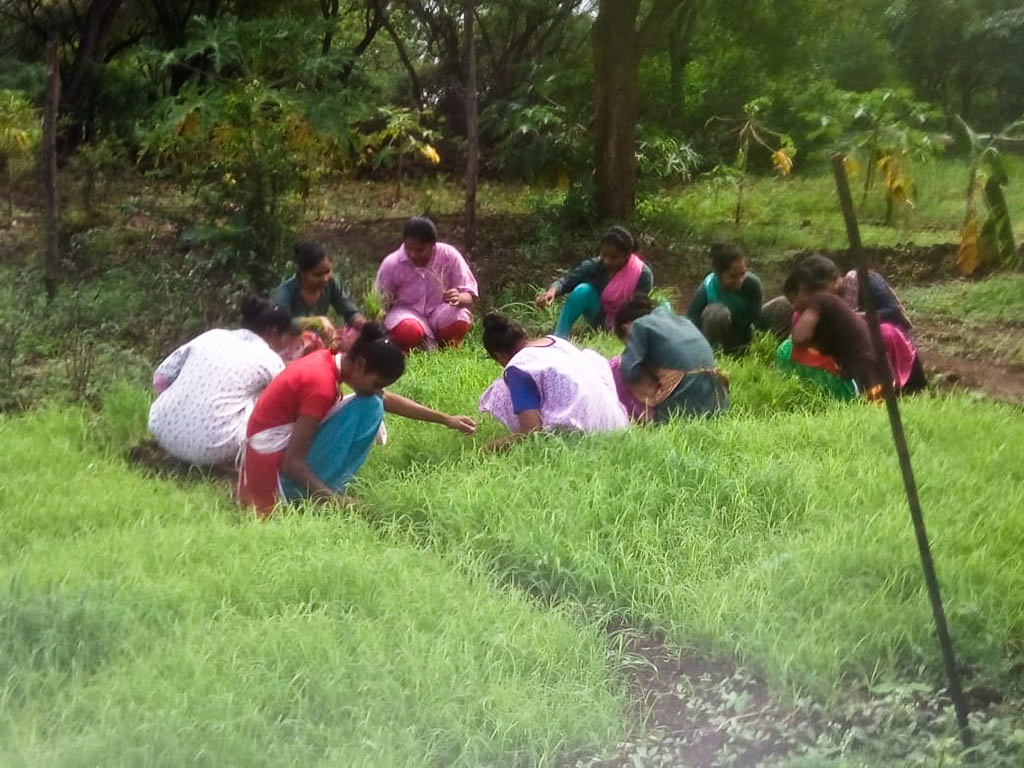 The training programs for women at our center and those conducted by our ex-students in the interior villages—also covered by IIMT—have taken root and are appreciated by the people. The numbers increase every year.
The production unit managed by Ishwari trained women is the main vehicle of empowering our women as it gives them self-appreciation, self-confidence and some financial security. This production unit has now come of age and has registered an Ishwari Women's Cooperative this year, 2012, making it possible for the women to run the production unit on their own, with support from IIMT.
The main MMS focus in Phulgaon is to be a Christian presence, living the gospel values through inter-religious dialogue and promotion of communal harmony. Phulgaon has been and continues to be an inspiring spot for study, reflection and prayer for our young sisters, very specially in creation spirituality and environment. Jesuit scholastics have come to us over the years for their weekly ministry with a group that is 99% Hindu. The project is sustainable because of simplicity of our infra structure and life style and is even able to contribute to our Unit.